ES 200 automatic sliding door parameters and menu instruction
---
On Dorma ES 200 control basic module, there is an interface for displaying error information and adjusting basic ES 200 door parameters. It helps technicians identify ES 200 automatic door's faults and optimize door's motion in servicing.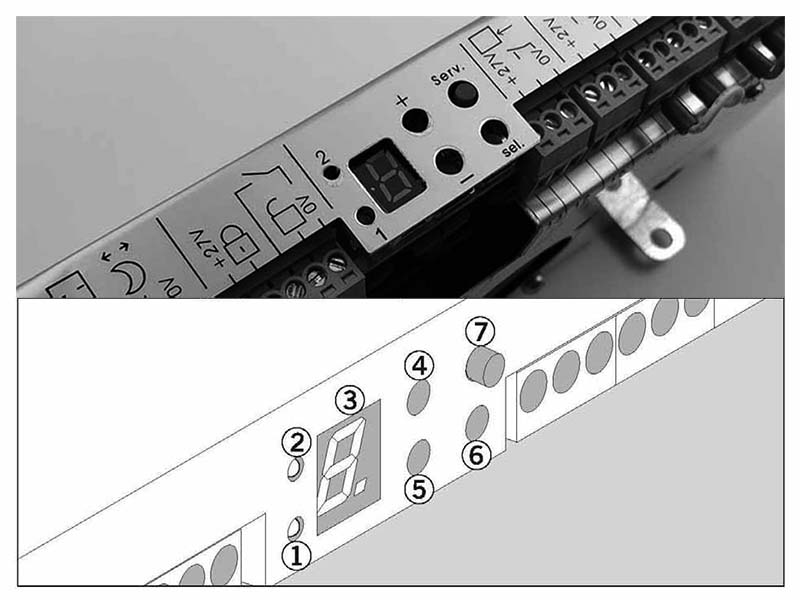 ① LED 1: Safety beam sensor status indicator 1
② LED 2: Safety beam sensor status indicator 2
③ 7 segment LED: Displaying error codes and menu items
④ + : Up push button (Increasing door parameter or value indicated)
⑤ - : Down push button (Decreasing door parameter or value indicated)
⑥ SEL. : Push button for menu control
⑦ SERV. : Push button for performing the functions of the service push button
Function status indication
---
When the door is running correctly, the 7 segment LED display a dot without other codes. If a malfunction occurred, an "E" will be displayed.
By pressing SEL. +,- and SEL. you can enter menu operation and selecting different door parameter and read out status information.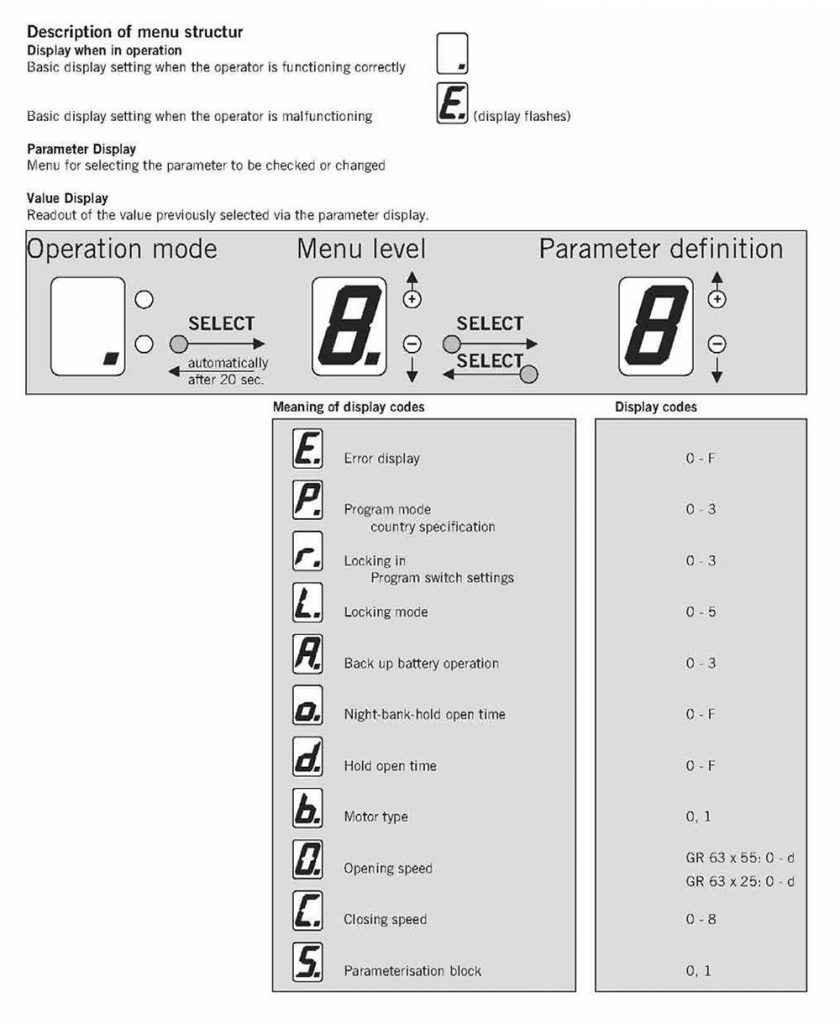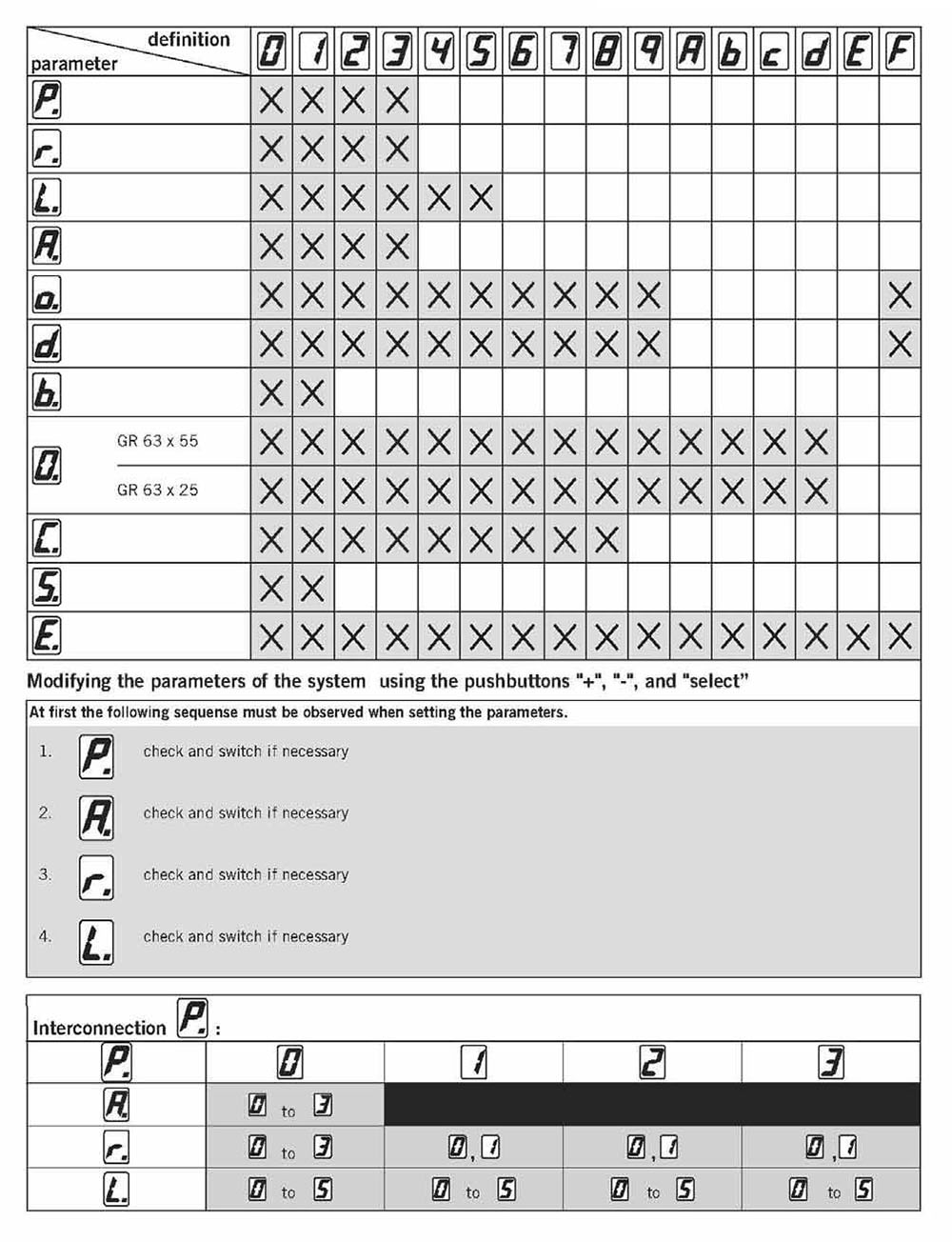 ---
The following table list the meaning of 7 segment LED code reference on ES 200 controller.
By selecting the right option, people can switch the parameter of country program mode, night bank mode, automatic door backup battery mode, automatic door motor type, automatic door opening speed and closing speed, and the door hold open time.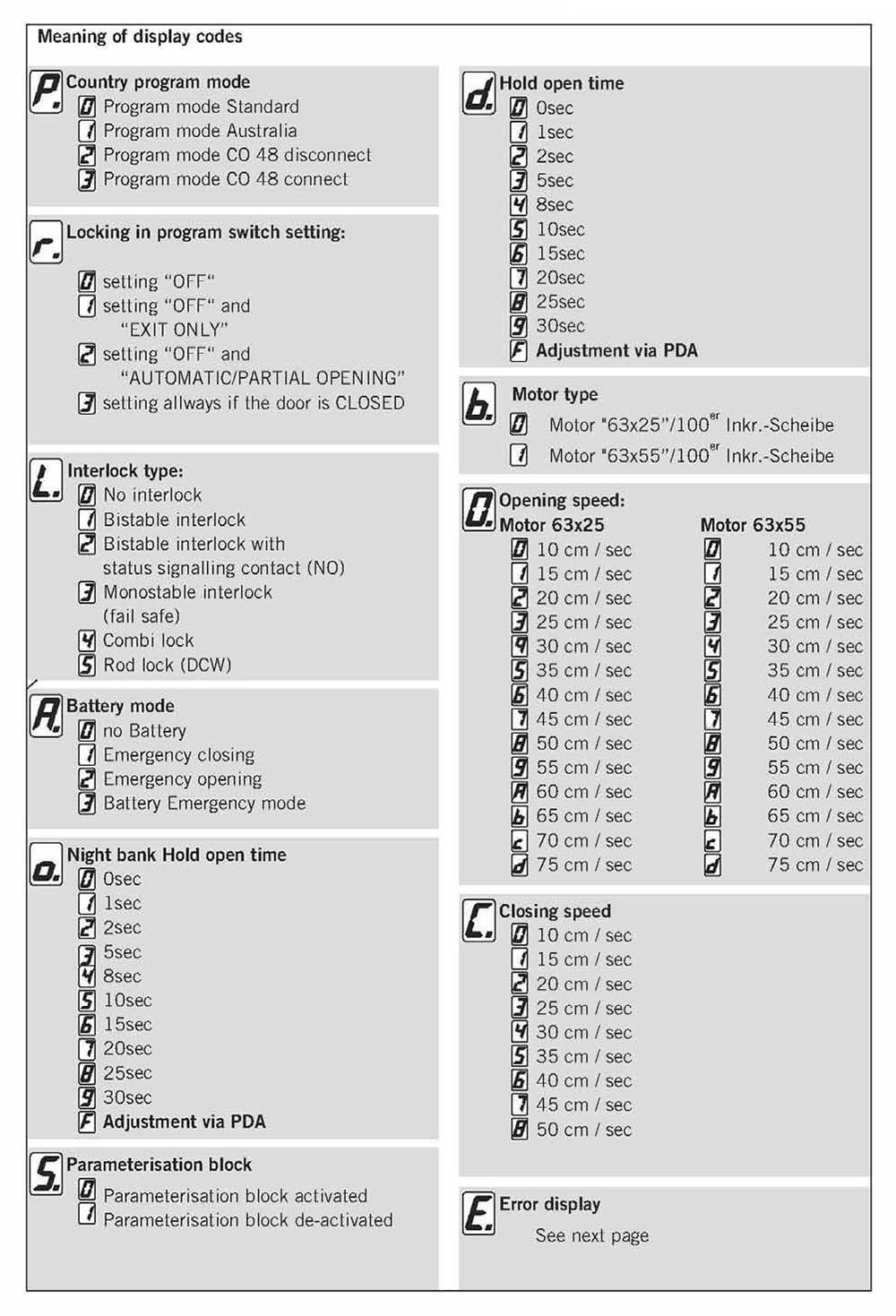 For automatic door commissioning, please refer to "How to run the commissioning (learning cycle) on ES200 automatic door"
For error display and reference, please refer to ES 200 automatic door error codes (fault codes).