M-204HD Unidirectional Microwave Sensor
Unidirectional motion detect microwave radar sensor for automatic door activation
(One direction detect, one way detect)
High sensitivity, fast and accurate response.
Uni-directional detect approaching movement and ignores the departure
Germany 24.125GHZ microwave sensing module
Max. mounting height: 4.5m
$25.00
Description
Uni-directional Motion Detect Microwave Radar Sensor For Automatic Doors
Used on various automatic doors for activation, high sensitivity, fast and accurate response. The sensor only detects approaching movement but ignores the departure (One direction detecting). It can effectively prevent both interior and exterior probes from unnecessary secondary sensing, and avoid the mis-detecting because of door vibration. All these will cause the door unable to close in time.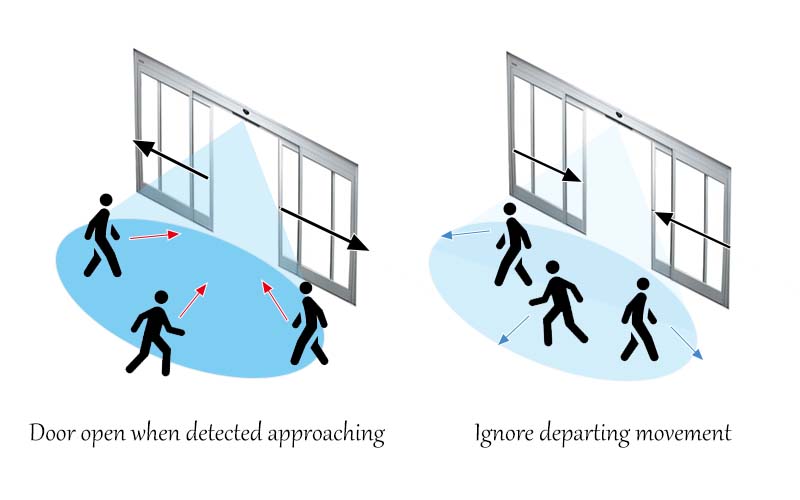 (Exterior probe activates the door when pedestrian entering the building from outside, but after passing though the threshold, the interior probe might detect a movement and will give an unnecessary signal to open the door again, it will postpone the close and waste energy)
The flexible antenna adjustment on X-Y axis ensures precise sensing zone adjustment.
Intelligently optimized detection and control circuit greatly improves the sensitivity and stability of the sensing
Germany 24.125GHZ microwave sensing module, which is not affected by environmental factors such as temperature and humidity, working performance is extremely reliable.
---
PARAMETERS